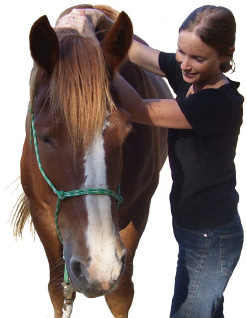 I am an Equinology certified Equine Body Worker, EBW with over 1,000 hours of course and field work in the areas of Sports Massage, Myofascial Release, Stretching, Biomechanics, and Functional Anatomy.

I obtained my certification of EBW through Equinology, INC., one of the leading and most reputable schools of equine body work and health care in the country. Please check out their website to learn more about the amazing courses they offer.

I also have the great fortune of working in the office of Sierra Equine. This complements what I do, and offers me the opportunity to collaborate with two of the best vets around!